Passenger Elevator
• 1.Sino-German technology
• 2.Advanced variable frequency (VVVF) drive
• 3.PM gearless machine
• 4 Persons5-25
• 5.Speed1.0-3.0m/s

• Cabin Materials:
-Stainless steel in hairline finish
-Stainless steel in mirror finish
INQUIRY
Description Cabin, Door & Ceiling Structure parameter Packaging and transportation
1.NEW TECHNOLOGY GREEN ELEVATOR
Permanent-magnet, synchronized motor & Geared machine
Cleaner: no need for special lubrication and no trouble in oil leaking.
Safer: The self-generating brake can effectively avoid sliding.
More energy-saving: It is environment protection and can save more 40% energy than the traditional geared elevator.
More economic: Without increasing the overall system cost, it greatly reduces operating costs.
Quieter: The super low-speed electric machine reduces mechanical vibration and utterly eliminates the noise of the gear.
More applicable: It is applies to work with such world famous brand, eg. Yaskawa, CT and Fuji etc.
2.NEW TECHNOLOGY CREATES FAMOUS BRAND-TIANSHAN ELEVATOR
Tianshan Elevator adopts imported new generation of dedicated elevator vector frequency, variable voltage variable frequency (VVVF), sets the latest electronic technology and precision machining technology in one, with the use of computer-aided design engineering (CAD), combining with modern technology, implementation of scientific management so as to achieve a more perfect performance
3.Infrared door protection
Self diagnostic performance with artificial intelligence, a unique modular design; 64 or 128 infrared scanning to ensure the safety of the passengers when entering in or going out of the elevator doors. While using the same device in lift both with centre-opening door and side-opening door, without interference of sunlight, direct light and reflected light. 100% of Electronic components adopts the surface mount technology, by way of non-contact door monitoring and action. Safe, sensitive and reliable, stable and low failure, anti-interference ability to strengthen the dust (for more sand area).
Cabins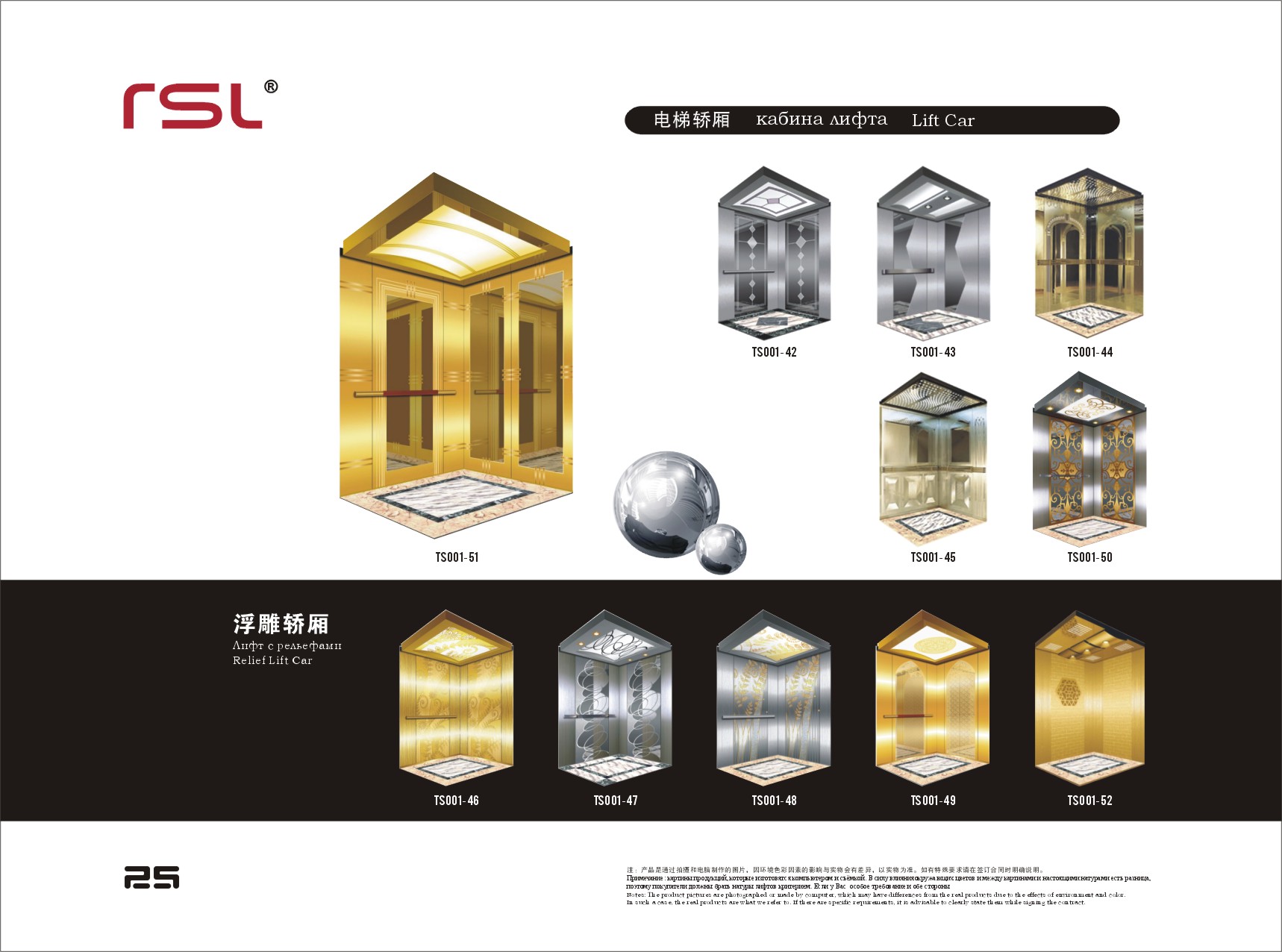 Doors
Ceilings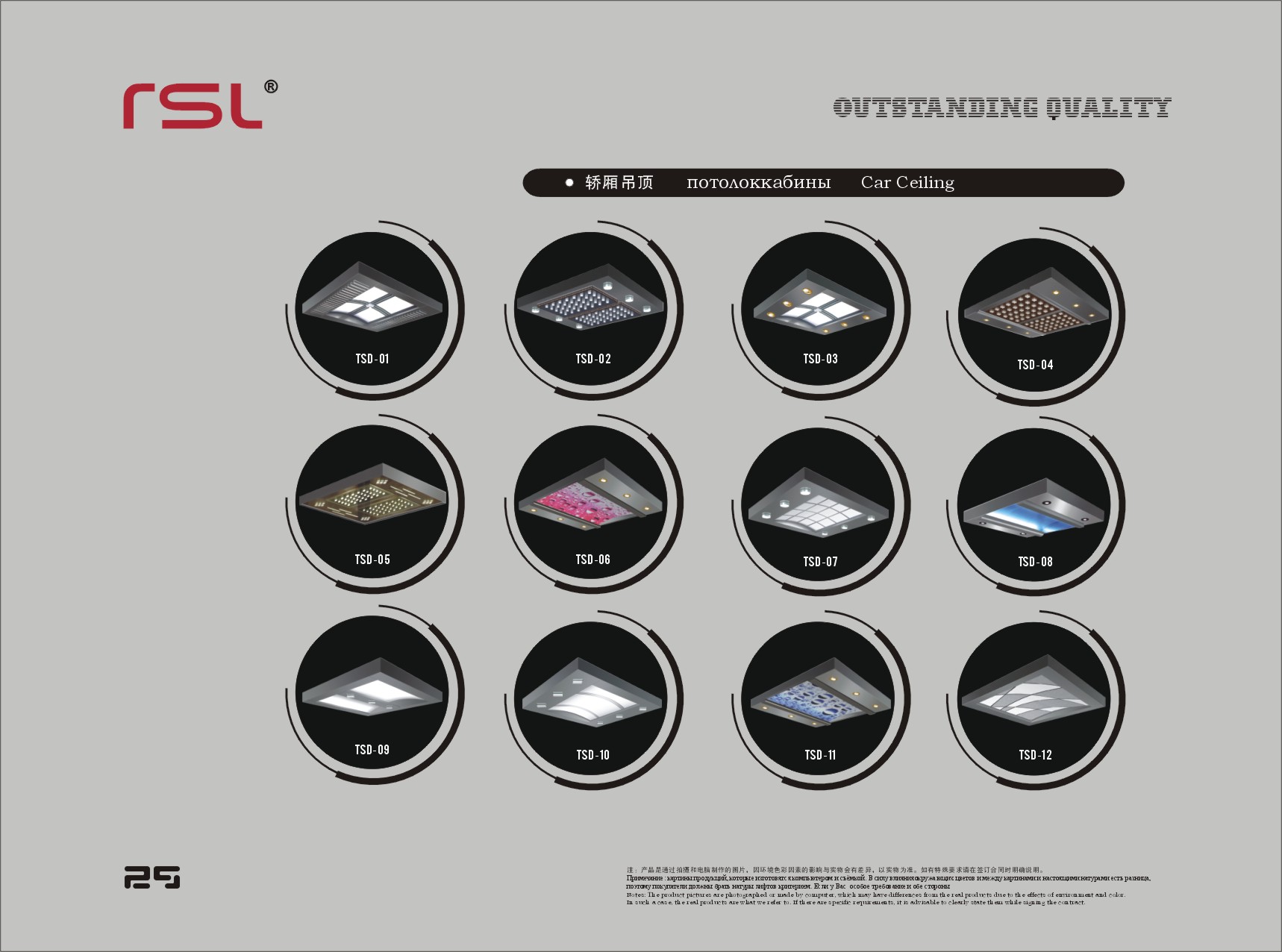 Handrail&COP/HOP
Standard Dimensions for Passenger Lift
LIFT

Speed

Load

Area

Door-opening(A*B)

Cabin size(C*D)

Shaft size(E*F)

Pit(G)

Overhead(H)

1.0m/s

1.5m/s

1.6m/s

1.75m/s

2.0m/s

2.5m/s

400KG

1.17㎡

700*2100

1100*1000

1800*1700

1500

4400

630KG

1.66㎡

800*2100

1400*1100

2000*1800

1500

4400

800KG

2.0㎡

800*2100

1400*1350

2000*2050

1500

4400

1000KG

2.4㎡

900*2100

1600*1400

2200*2200

1500

4400

1600KG

3.56㎡

1100*2100

1400*2400

2400*2950

1600

4400

2000KG

4.2㎡

1500*2100

2000*2100

2900*2800

1600

4500
*All dimension are in mm.